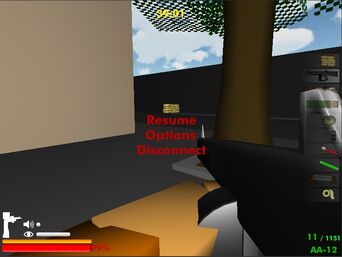 The Radio is a spawn item that calls in a "S.O.S", resulting in a supply box to drop.
Spawn Locations
Edit
Radios can spawn in any of the spawn locations.
Spawn LocationsEdit
Police Station
Mallmart
Behind Mallmart (not the alley)
Houses that can be entered
Storage Sheds
Few outside locations
Notable Features
Edit
The supply box will drop from the sky, and emit a bright red light to show the location of the drop.
The supply box can contain every weapon (firearms and melee), consumable item, and spawn item (excluding the Radio).
The supply box will not disappear after 30 seconds and neither will the contents after opened. The contents will only disappear if picked up and then dropped.
Tips & Tricks
Edit
Currently in Multiplayer, supply boxes will sometimes not open. This is a glitch.